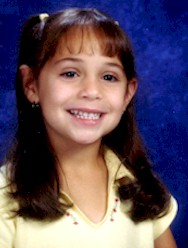 Recorded about 6/22/03. Sierra is 6 years 2 months old. Sierra was diagnosed with Apraxia at age 2, she was nonverbal till age 4.

Click here to hear her sing Take Me Out to the Ballgame.

Send email to her mother, Randi, homeyswife@uswest.net to let her know what you think of Sierra's speech.