You can hear many Apraxic children speak at this website. Also, read the Letter to Parents which explains why this page has been created and details more information about Brandon's background.
New support for parents of children with Apraxia. Quiet children may seem like a godsend to some parents, but for others, it's a sign something isn't right with their child.
Read the story and watch video from KARE 11 TV in Minneapolis, MN [video only]

Using Recordings to Understand Unclear Words by Scott Bilker
This article is long overdue. My wife and I have been using a digital recorder to help our son, Brandon, with communication, specifically with our understanding him.

Brandon and Press of Atlantic City staff writer, Mike Jaccarino. Mike wrote an excellent piece about Apraxia (and Brandon) in the 5/2/03 newspaper. It's a great article--check it out by clicking here.
RESOURCES
You can find out more information on apraxia by visiting the links page.

Note to parents with children on this page
Please keep in touch with me so we can keep updating the speech and photos periodically.

Please send me your e-mail address so people who listen to your kids can send their comments to you directly. You can write to me at Scott@debtsmart.com.
How to get your child on the Talking Page
You can snail-mail me a photo and tape recording or send the stuff by e-mail. The recording should be about 30 seconds and come with a detailed written list of what is said.

Prior to sending anything, please let me know so I can provide further instructions. Contact me at Scott@debtsmart.com.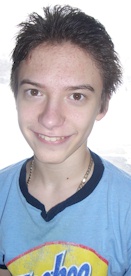 Talking Page cofounder. Click here to listen to his progress over a 8 years, 5 month period with recordings dated 2/12/06, 6/5/05, 4/26/03, 7/7/02, 7/22/01, 3/8/01, 7/1/00, 10/24/99, 11/4/98, 1/25/98, and 9/17/97. You can also hear Brandon's brother, Grant, who has normal speech, for comparison.

You can also see Brandon in a 1999 karate tournament. Brandon also won 1st place in the 2000 Tournament of Champions 50 meter dash and foul shooting, plus a 2nd place in the softball throw. His 8/2000 interview on Inside Edition is available to watch online here.
Real Life (1/14/2002)

Watch this show featuring Lisa Geng and her son Tanner. They discuss late talking children and Apraxia. "Real Life," is a CN8 daily show hosted by Mary Amoroso.
Watch the video with Windows Media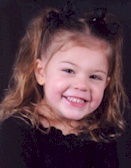 Watch videos on 5/29/07, 3/9/07, 3/1/07, 1/2007, 12/18/06, 4/2/06, and 4/26/06.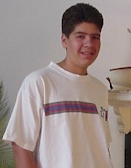 Listen to first recordings on 7/13/00 and 8/3/00. Kal is the oldest person on the talking page, 13 years, 8 months. Kal and JD are brothers.