BRANDON BILKER
2ND ANNUAL BLACK CAT KARATE TOURNAMENT
June 12, 1999 Howell High School, Howell, NJ
---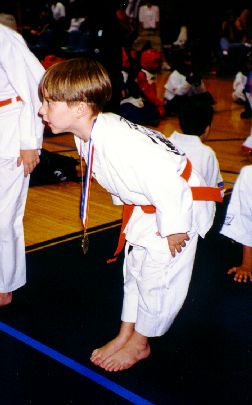 MEDAL WINNER
KATA
ORANGE BELT, 6-8 YEARS OLD

Brandon had the most competitive and difficult division. There were 27 kids in this division, the largest at the tournament. Brandon performed very well.


---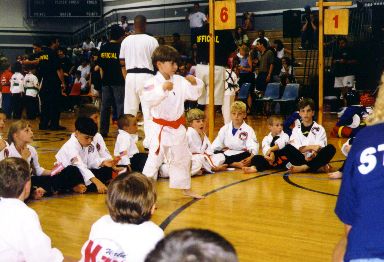 Brandon is performing his kata. Notice how many kids surround him in ring #6.
---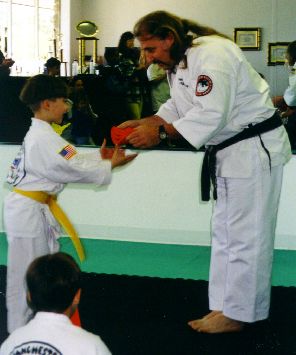 Flashback to May 15, 1999 and you can find Brandon receiving his Orange Belt from Sensei Cliff Hussey.

---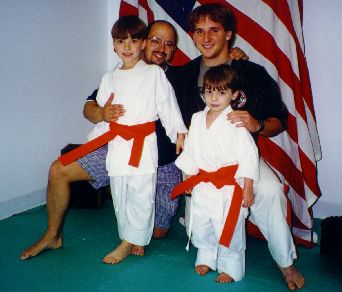 Brandon and Grant pose with their instructor Sensei Greg Hussey and myself on May 15, 1999 after receiving their Orange Belts.
---
Copyright ©1999 Scott Bilker. All rights reserved.