RICK CRAMMER
2ND ANNUAL BLACK CAT KARATE TOURNAMENT
June 12, 1999 Howell High School, Howell, NJ
---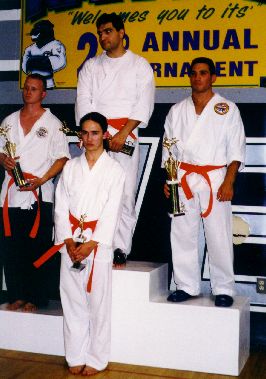 4TH PLACE
SPARRING
ADULT ORANGE BELT

This is Rick's first tournament. Originally a student of Master Beins, back in 1989, Rick is now attending the Manchester Karate Academy.


---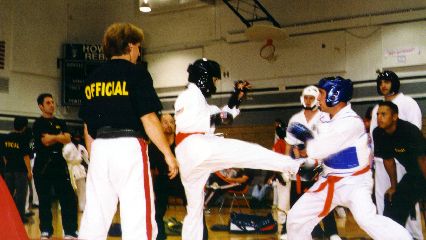 Nice kick Rick! Rick is on the left throwing a front thrust kick in the quarterfinal round.
---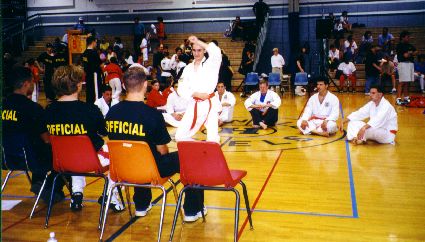 Here's Rick performing the 4th kata. He earns a medal for this presentation.

---
Copyright ©1999 Scott Bilker. All rights reserved.